House Portrait Commissions – Pricing & Sizing


House Portrait Commissions begin at £100 and make great gifts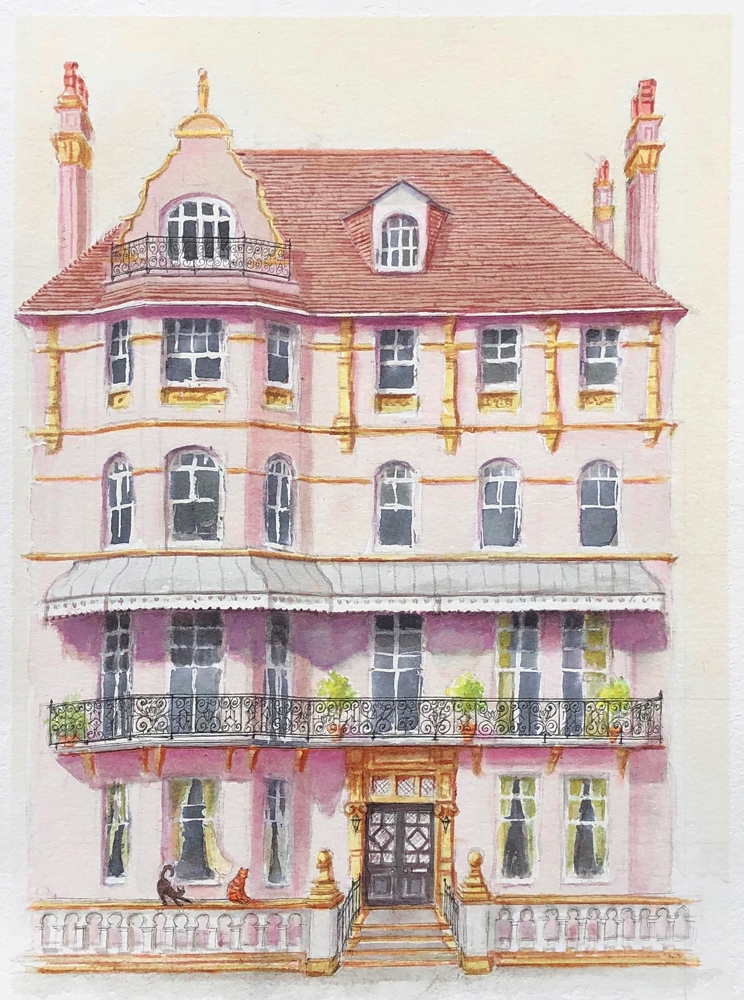 My passion is drawing and painting buildings, especially houses. I bring them to life and my interpretation encapsulates the life of the house, the internal and external environments of past and present.
A client recently commissioned me to paint the outside of her Grandparents home, as it would have looked fifty years ago. She provided me with examples of the colours and some original photos. From these I was able to re-create, in watercolour, the front garden, and the two original rose bushes in situ when her Grandparents first crossed the threshold. See the finished piece
PREVIEW SKETCH
My pricing includes a preliminary sketch of the commission, which I will email to you, for you to make any amendments, before the final work is completed. Once you have approved the preliminary sketch, I will produce the final picture to your specification and email the artwork image to you for your final approval, before delivery.
WICKHAM HOUSE HOVE
The client wanted me to focus on the main entrance of the house and the plants in front. Which required me to move the tree on the left. Another tree was placed on the right, to screen out the neighbouring property. 'Personally I like to include some of the peripheral landscape'. I also reduced the size of the fountain in the foreground to lessen its impact on the painting.
For more info please email: