Details of Lansdowne place Hove and Delancey street Regents pk London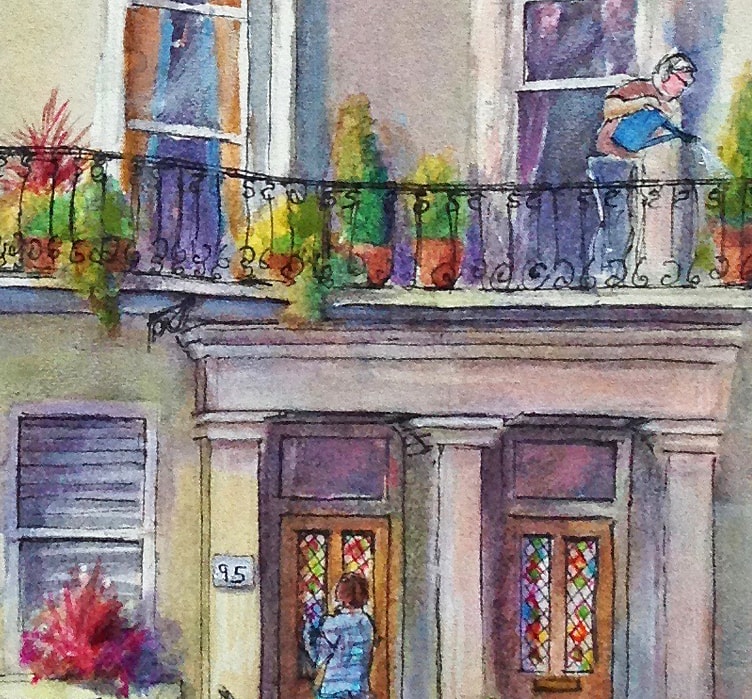 Specify any extra details you'd would like removed or added
Small details can be removed or added under the guise of 'artistic licence'. For example the wisteria in the image below wasn't in bloom at the time I painted this. And the stained glass door above replaced a dull uPVC one.
                                                 Send extra photos of the details
The dog in the car didn't pose for me but a good photo of 'Pepy's allowed me to create a good impression. 'Sometimes a garden gate might be hiding a beautiful tiled path'.